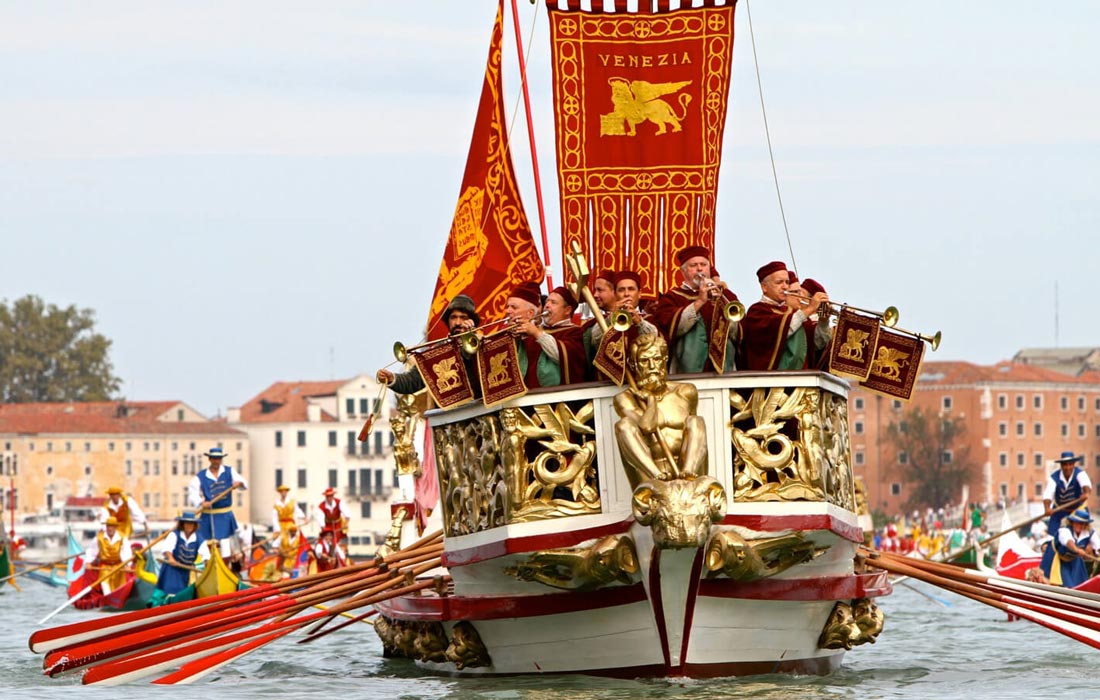 Regata 2023
Less and less to go! Everyone is talking about it, the parade of boats on the Grand Canal!
Mind you, we're talking about the historical regatta… more than dozens of typical 16th-century multicolored boats with costumed gondoliers that in the past carried the Doge, the Dogaressa and Caterina Cornaro, now carry all the highest offices of the Venetian Magistracy, in a faithful reconstruction of the glorious past of one of the most powerful and influential Maritime Republics in the Mediterranean.
Without a shadow of a doubt, one of the most spectacular, picturesque and engaging moments of city life, followed especially by the Venetians who gather along the banks of the Grand Canal.
The Regatta is contested between boats gathered in teams: in the ranking of each regatta, the team's score will be the sum of the scores of its member boats. The team with the lowest number of points wins.
The historical parade will take place on Sunday, September 3rd, from 4 pm.
The route will be as follows: St. Mark's Basin, Grand Canal, Rialto, Ferrovia and back along the Grand Canal to Ca' Foscari.
To watch the historic regatta, here are some tips on the best locations:
Giardini and Riva degli Schiavoni, Punta della Dogana and Basilica della Salute, Rialto Bridge, Santa Lucia Station, S. Marcuola, S. Tomà.
For those who, on the other hand, prefer to be seated and enjoy the show, online tickets to reserve a seat in the specially set up outdoor floating grandstand along the Grand Canal between San Tomà and the Accademia.
Not to be missed!