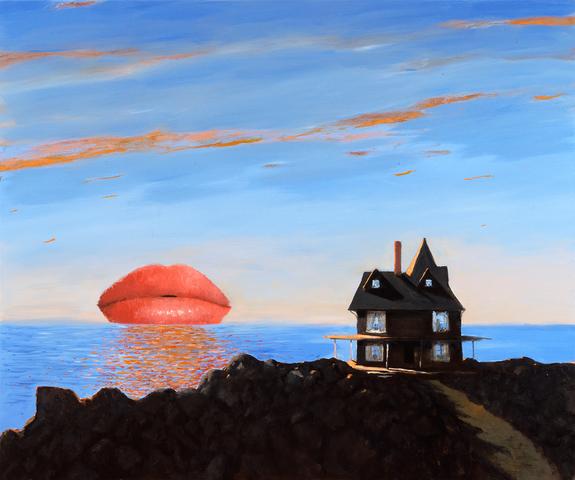 Julio Larraz
Surrealism and metaphysics
The theme that inspired Larraz's masterpieces, after the great success in Rome with the exhibition "journey into fantasy," we find them exhibited at the Contini Art Gallery.
An artist in demand all over the world for his paintings that describe him as a brilliant professional.
His works are visually and emotionally striking, Julio chooses with extreme care his oils from canvas and watercolors with which he creates paintings with brilliant colors, perfecting his passion for portraits and female figures, voluntarily provoking amazement in the viewer.
Julio was born in Havana, Cuba, on March 2, 1944, and already at an early age, he began his passion for drawing.
In 1961 he resides in Miami (florida) and then moves to New York where after only five years he begins to make caricatures with a political background and with much affirmation they are published by the best American newspapers, such as Vogue and New York Times.
1967 He begins to devote himself totally to his career as a painter
1971 the excitement of the first ever exhibition: Pyramid Galleries in Washington hosts his works.
Years of career until in 2005 he began the great collaboration with Contini Art Gallery (based in Venice and Cortina)
Famous drawings made since the 1980s will be present at the exhibition but not only that, some favorite themes take precedence as they are the most popular:
The first theme is the representation of power, Julio depicts subjects related to the obsession of power with grotesque yet at the same time seemingly innocent looks.
Moving on to landscape paintings, where the subject occupies no position creating visually bewilderment.
Last and not least: the sea, freedom. A brush that moves in a surreal way, a brush that tells the suspended, motionless atmosphere.
It conveys the unknown, the depth of the abyss, the mystery, the immensity. The journeys, the returns, the dominance of the sea.
Contini Art Gallery – San Marco, Calle larga XXII marzo, 2288, 30124 Venice