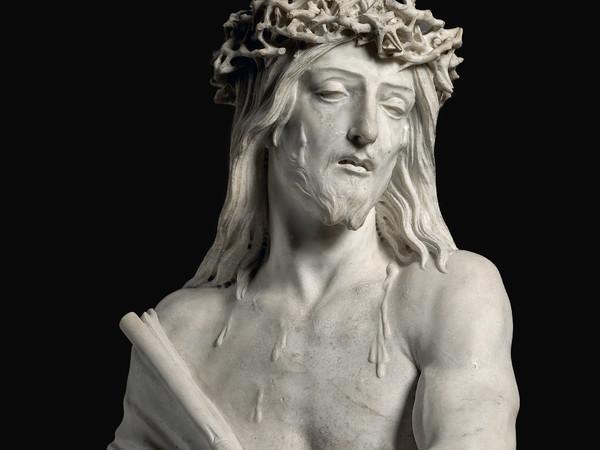 Ecce Homo
Restored bust
Long kept in the storage rooms of the Doge's Palace, after the collapse that led to the destruction in 1997 of the chapel in Villa Pisani in Padua, built in 1860 and where it resided, the bust of sculptor Filippo Parodi has finally been restored by Venetian Heritage.
Venetian Heritage is an organization based in New York and Venice, working with exhibitions and dedicated to the restoration of ancient works of art and architecture, enhancing some important Venetian museums.
They, in collaboration with the Museum of Palazzo Grimani bring to life the exhibition Ecce Homo dedicated to Filippo Parodi.
Parodi, a great artist born in Genoa in 1630, reached the Serenissima republic in 1683, when he was commissioned to arrange the monument to Patriarch Giovan Francesco Morosini.
Over the years, there was also an opportunity for the Genoese artist to fulfill the desires demanded by the market and private collectors of the time.
Ecce Homo, Pisani's Spring and Autumn, reunited at Palazzo Grimani will be brought together for the first time, including works from international museums and a few works from the private collection.
What are you waiting for? you have time until October 29th!