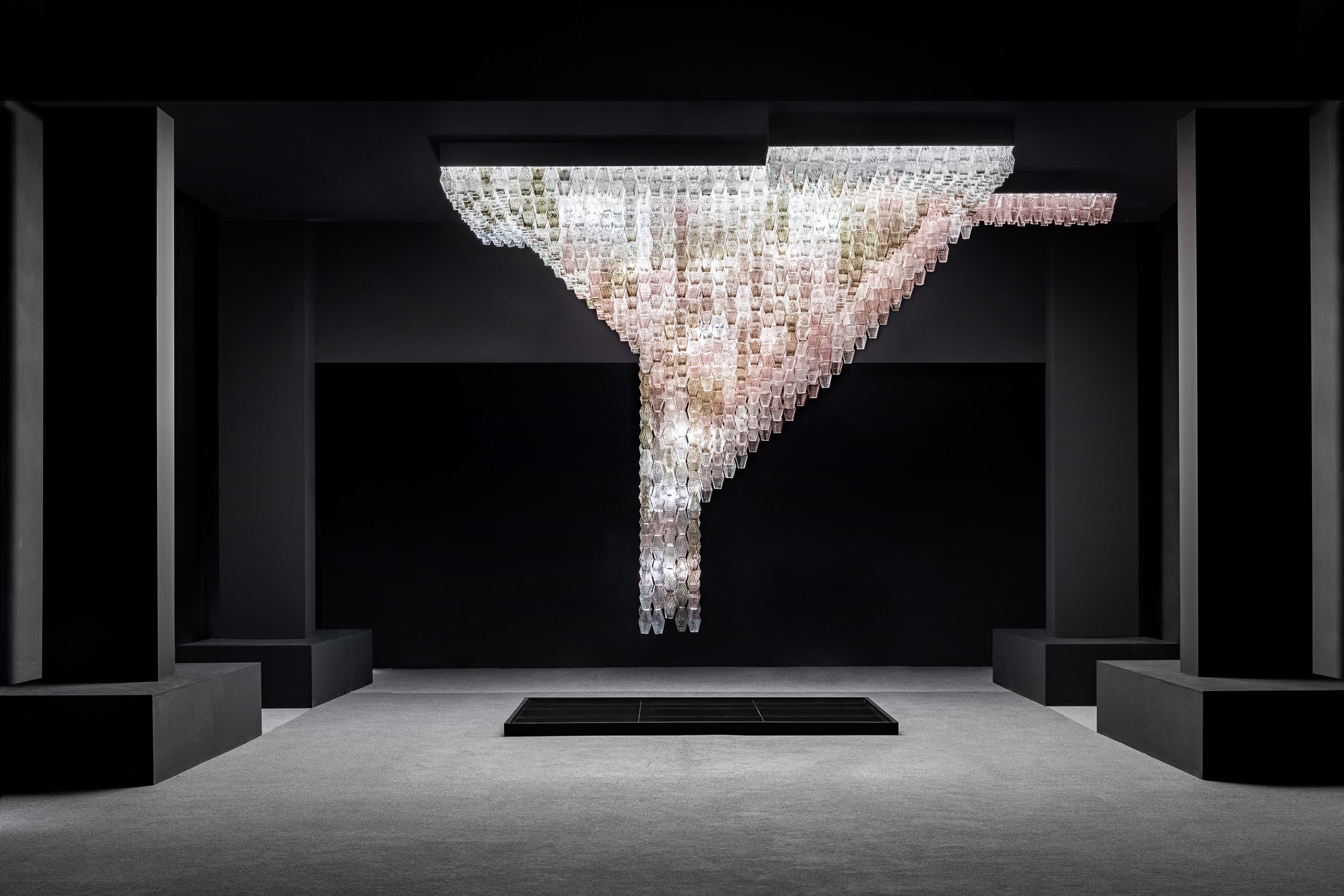 Le stanze del Vetro
"Monographic exhibitions dedicated to all international artists who use glass for their works."
Venice lights
Glassmaking is ranked among the magics of craftsmanship, an ancient and current tradition that has involved many generations of glassmakers, a difficult job, for those who are passionate it becomes rewarding.
The engaging history of glassmaking began in 1291 when they moved the factories from Venice to Murano, today, an island of glassmakers.
It is fascinating to think that glass, made of silica, thanks to high temperatures becomes easily malleable, soft in the transition between the liquid and solid state, and in order to be able to call the workmanship of a glass object finished, there are many steps to take into account.
Colors techniques and materials vary depending on the purpose the glassmaker wants to achieve; creating fantastic, original and most importantly unique works.
Glass and lighting
An initiative of Giorgio Cini Foundation and Pentagram Stiftung, enhancing contemporary and 20th century glassmaking art.
The exhibition on exhibition space of about 650 m, gives the opportunity to be amazed at every step.
Glass art and lighting come together stimulating the sight, sensations, emotions perceived during the visit.
Famous works
The Velario, formed by "festoons" with steel cables and ballotton crystal spheres, and the majestic polychrome polyhedron chandelier with about four thousand elements, the latter designed by Carlo Scarpa for the "Italia 61" exhibition in 1961.
At https://lestanzedelvetro.org/mostre you can follow the virtual tour and purchase themed books and catalogs.