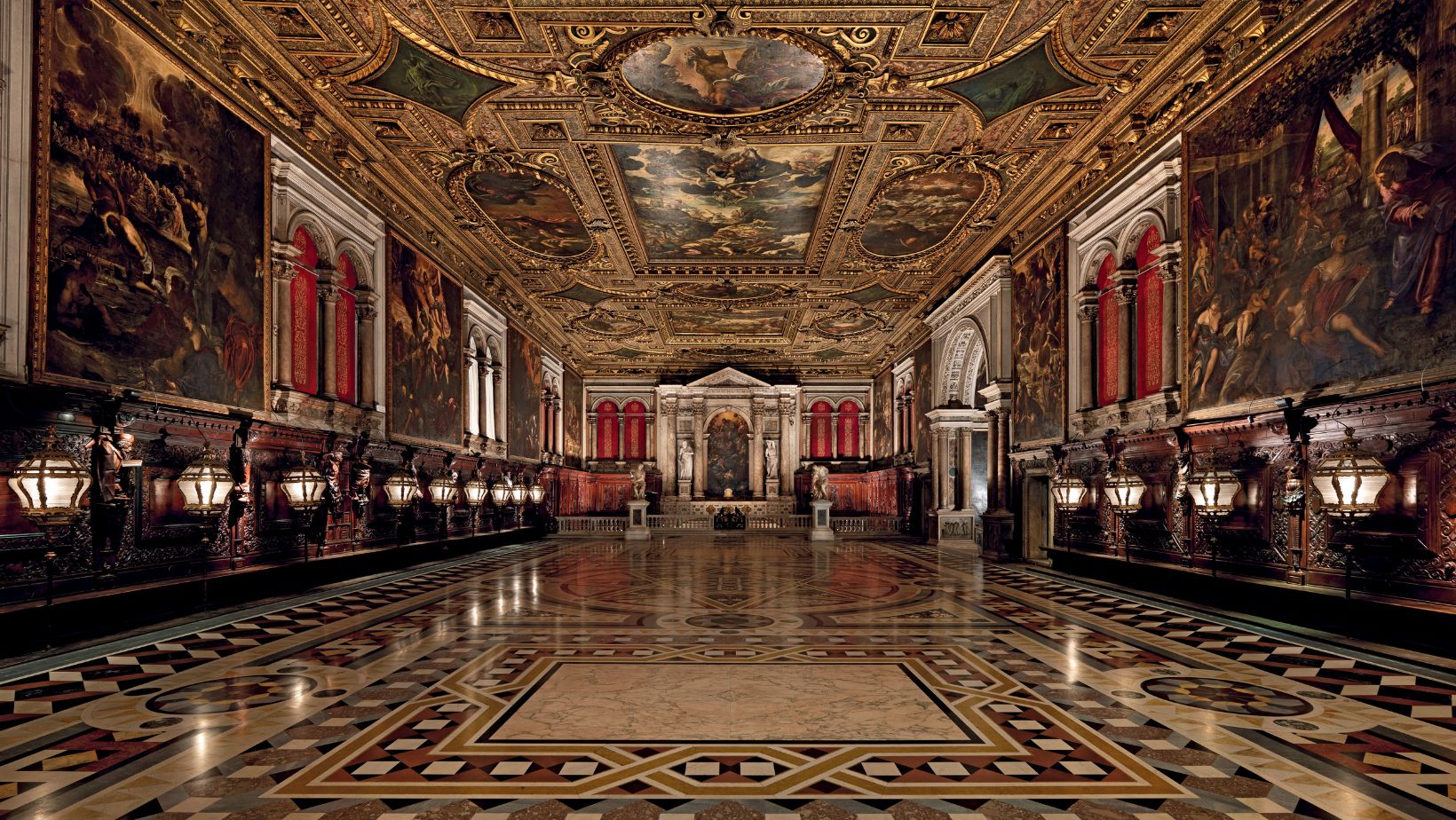 Scuola Grande di San Rocco
The historical importance is considerable throughout Venice, but San Rocco has something special.
The majestic structure fascinates from the outside with its Renaissance architectural style, the façade is strictly made of Istrian stone, it was founded in 1478.
Founded as a lay confraternity in 1478 and consecrated in 1508, it stands next to the church of San Rocco to whom Venice asked for mercy during one of the great epidemics.
Surprises await you inside, where you will discover the most beautiful works by Tintoretto, one of the greatest Venetian painters, who was commissioned to decorate the school in 1564. The main works can be found in the Sala Terrena, Sala Capitolare and Sala dell'Albergo.
But you will find not only Tintoretto, but also Giorgione, Titian, Tiepolo, ceramic works and treasures of the period.
The special feature appreciated by many people is a mirror that not only differentiates the classic exhibits, but also, by holding it in your hand, allows you to look at the works on the ceiling of the Chapter House.
The visit lasts about two hours, you can optionally buy the ticket online and enjoy the convenience of a multimedia guide, the digital audio guide allows you to experience the museum at your own pace, discovering the history of San Rocco.
What are you waiting for? It is definitely a must-see.