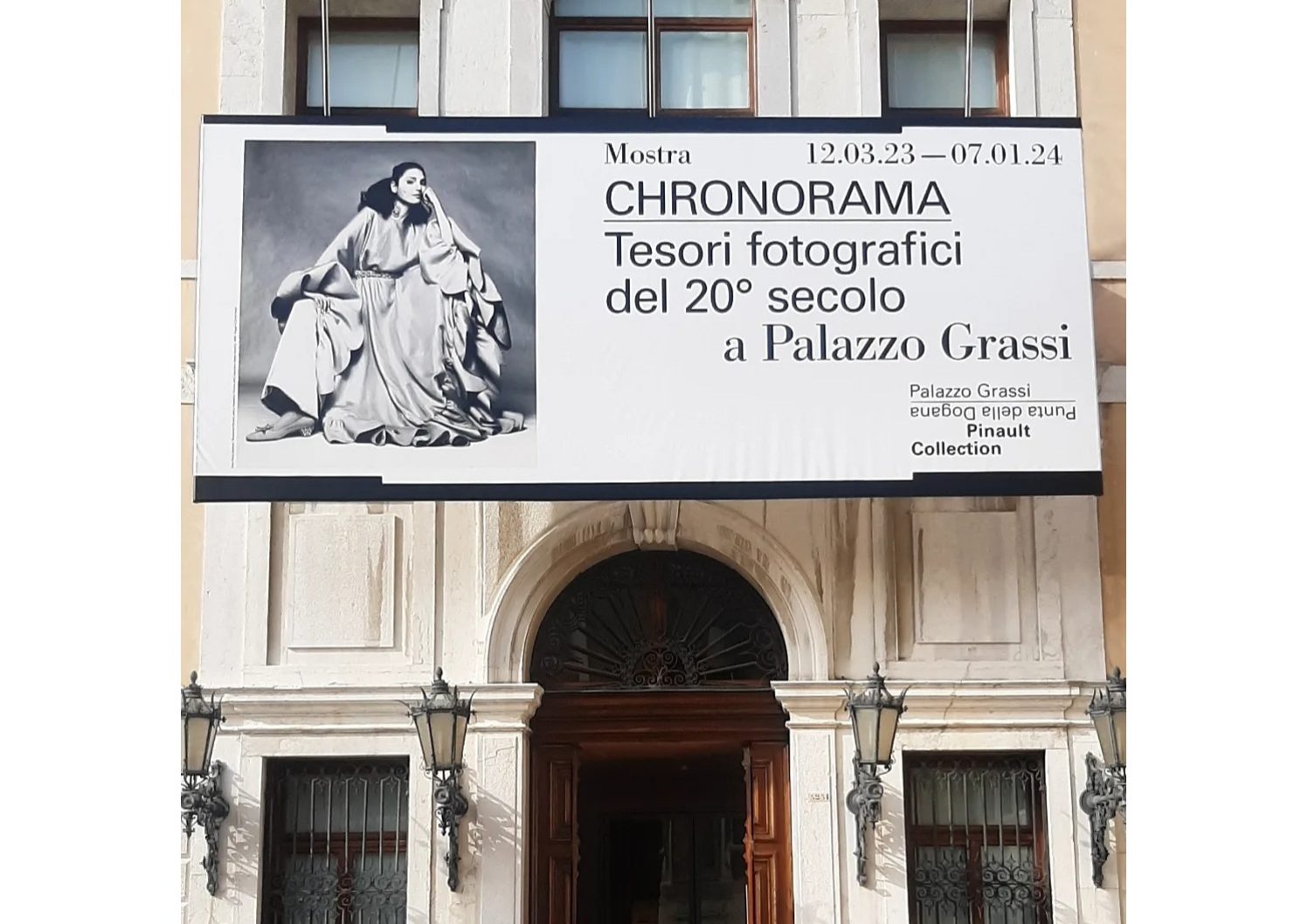 Chronorama & Icônes
Pinault Collection
Venice dresses up in photographic treasures
Palazzo Grassi dedicates space to the first project of photographic and artistic masterpieces directly from Condé Nast magazine archives.
From March 12th 2023, to January 7th 2024, the Chronorama project launches, featuring the contemporary Chronorama Redux with works by four artists: Tarrah Krajnak, Eric N. Mack, Giulia Andreani, and Daniel Spivakov.
In addition to being produced with the support of Saint Laurent, the exhibition will feature 400 works ranging from the 20th century to the 1980s;
Images explore the relationship with time, conveying testimonies of the past to visitors.
The works will be set up in different exhibition spaces, breaking into the chronological path of the main exhibition.
The Pinault Collection, invites reflection on the theme of the contemporary icon with the exhibition Icônes that will be from April 2 to November 26, 2023 at Punta della Dogana.
Tickets are available online: https://www.ticketlandia.com/m/event/chronorama-icones-2023-it