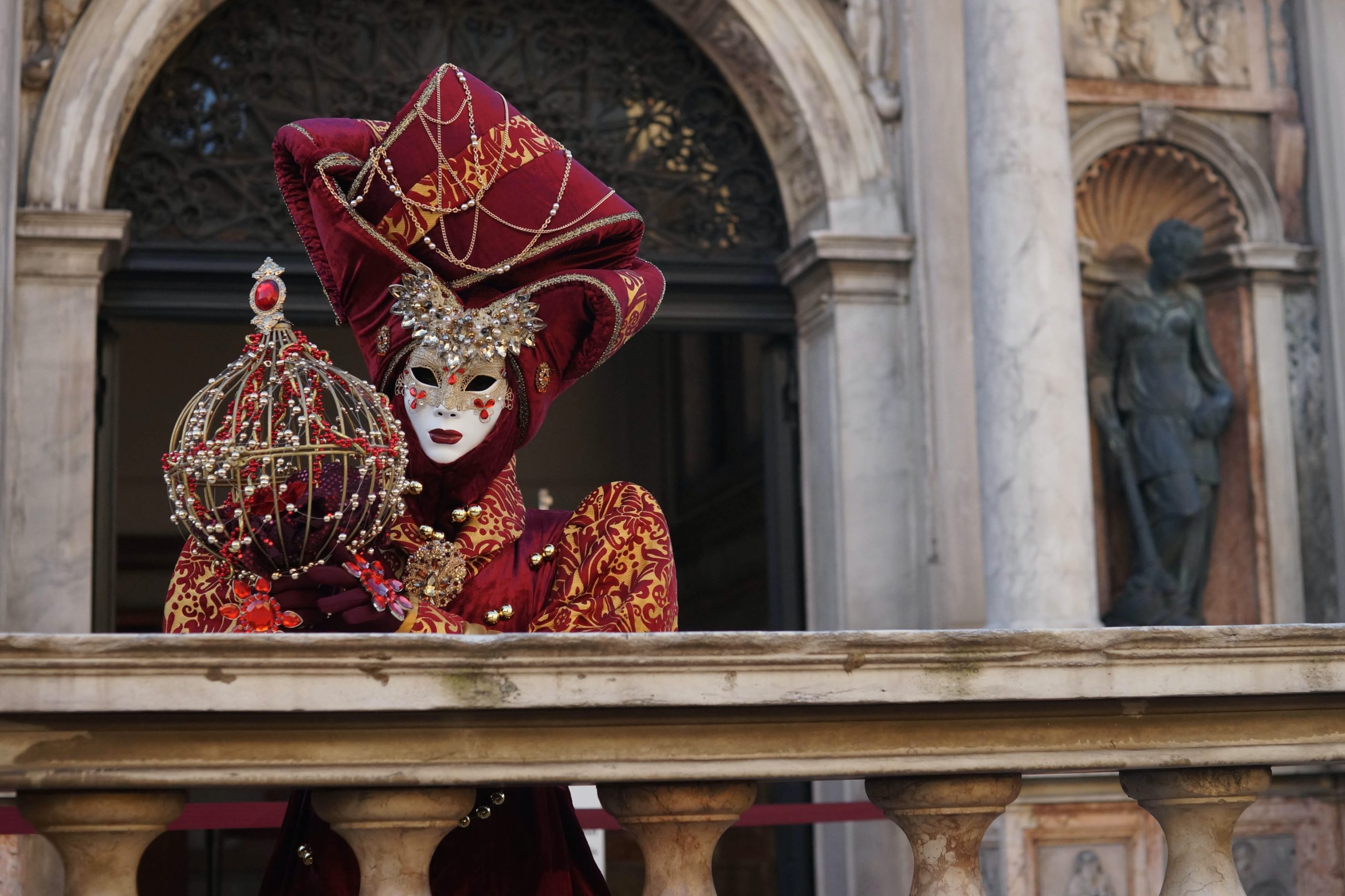 The Venetian Carnival
Get carried away by the magic of the Venice Carnival!
On February 4th, the unmissable Opening parade on the Grand Canal to kick off the carnival until February 21st.
That of Venice, is one of the best known and appreciated carnivals around the world; ancient origins confirm the first official document declaring carnival a public holiday in 1296, disguise is the essence to express one's personality.
Buongiorno Signora maschera, was the greeting between masks when identity concealed in mystery, totally annulling all forms of personal belonging to social classes, gender and religion.
St. Mark's Square, as well as the rest of the city as every year, is filled with masks of all kinds, including reproductions from the Victorian era which, including masks, you can rent in some ateliers to relive Venice of the 1800s, amazing!
Events
You can enjoy traditional recipes dedicated to carnival, including the inimitable frittelle, galani and castagnole.
All of Venice is transformed into a spectacle, in addition to the opening parade, on February 5th there is the traditional water parade, typical local boats accompanied by the papier-mâché pantegana, departing from the Punta della Dogana and arriving at Erbaria in Rialto.
Unique events await you, masked dinners and balls in historic palaces, Original sign gives life to unique performances in the Arsenale…
All this by checking the full program, info and tickets https://www.carnevale.venezia.it/eventi
See you soon!