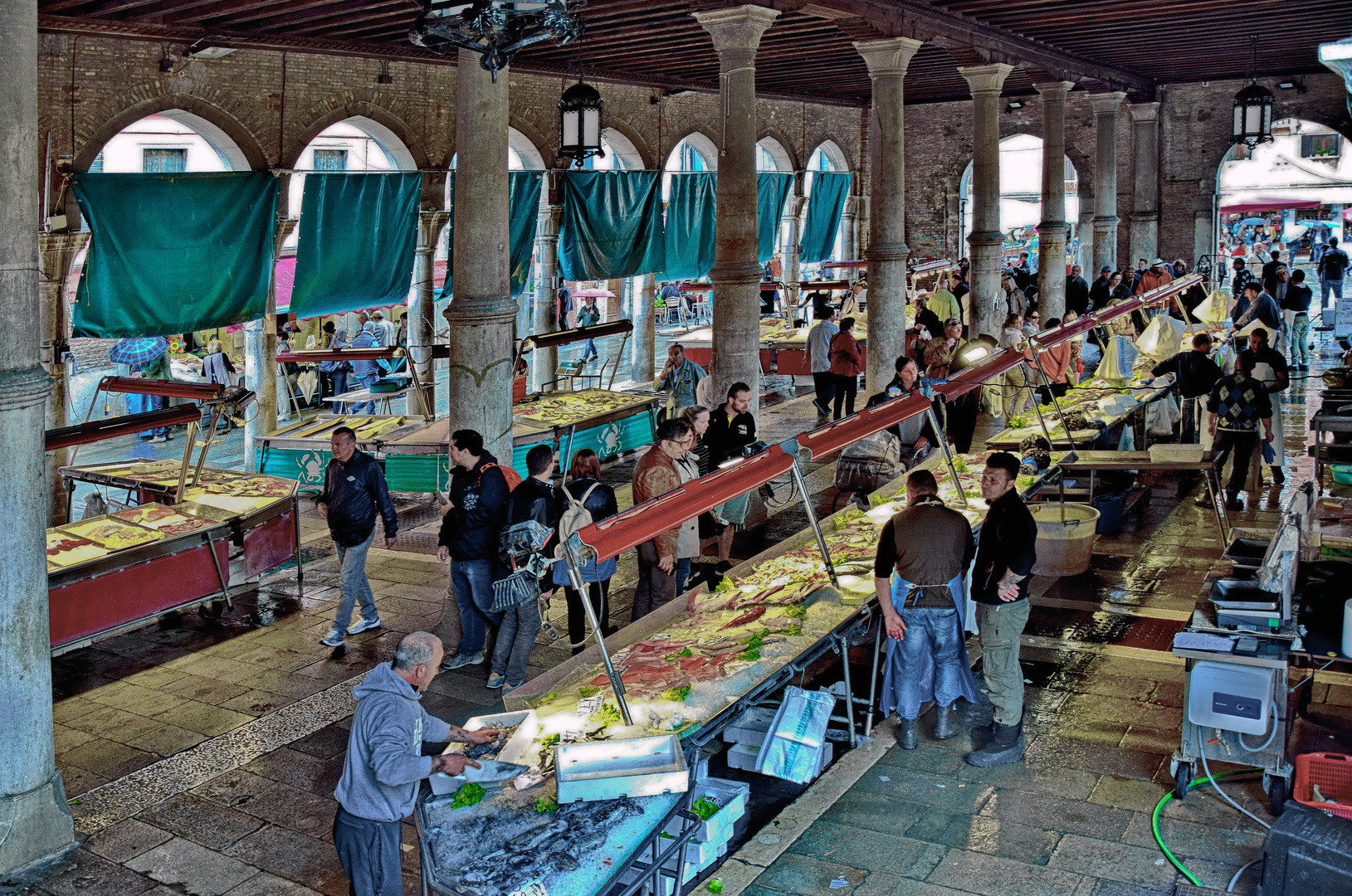 The typical Venetian Market
All of us, at least once in our lives have heard of the market, but how many people know about it?
The Rialto market: the name Rialto comes from the term Rivo Alto, because it indicated that place was the part of Venice from the highest banks.
Over the years Rialto became the beating heart of Venetian commerce, including the sale of fresh fish; fishermen would bring fish, caught in the night, to the Rialto and St. Mark's fishmongers.
Zero-kilometer products, bringing fresh and intense flavors and aromas to the table.
If you have a chance to spend some time in Rialto we suggest stopping to look at the marble stela hanging on the wall that divides the loggia from the rest of the market, in which different types of fish are listed.
In the area there is also another architectural structure to see: La Loggia, the neo-Gothic style is in perfect harmony with the surrounding buildings and the capitals of the columns were carved based on some drawings by the painter Cesare Laurenti.

Another famous area near Rialto is the so-called Erbaria, so called because vegetables, spices and herbs could once be found there. Today the Erbaria area has changed completely; in fact, it is the Venetians' favorite hangout for aperitifs.

Another very characteristic fish market is in Campo Santa Margherita, where you can continue in the direction of Accademia and discover the Dorsoduro sestiere.
Like most markets, the Rialto one is open only in the morning, Tuesday through Friday 7:30 a.m.-12 p.m.
Next to the fish market is also ius large fruit and vegetable market, open Monday through Saturday 7:30 a.m.-1:30 p.m.

Visiting the Rialto Fish Market and other fish markets frequented by Venetians is one of the essential things to include on your list during your stay in Venice.