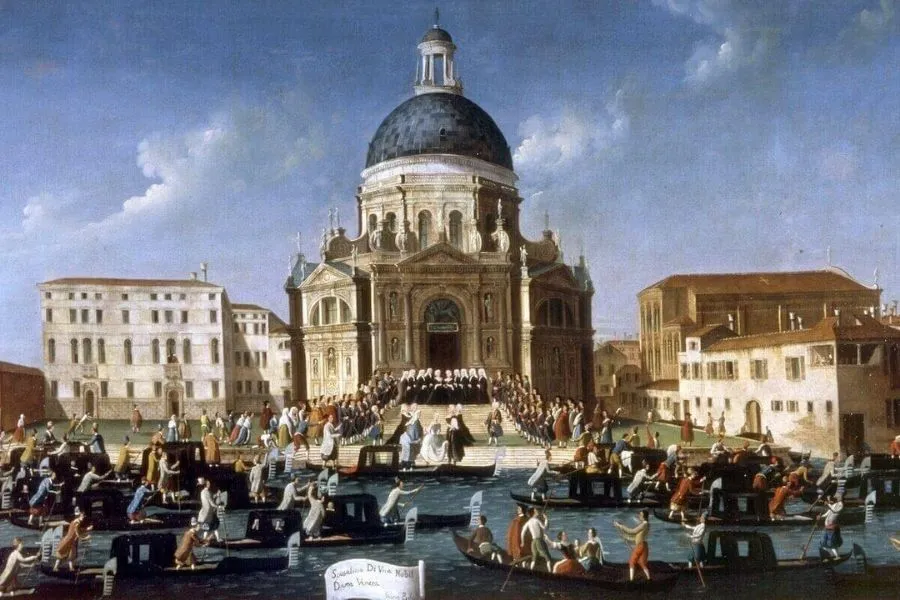 Festa della Salute
Santa Maria della Salute is a basilica in Venice erected in the area of Punta della Dogana, from where it stands out in the panorama of St. Mark's Basin and the Grand Canal. Designed by Baldassare Longhena with attention to the models of Palladio, it is one of the best expressions of Venetian Baroque architecture.
To this day it is part of the main tourist attractions and beloved by Venetians for the feast of Our Lady of Health that takes place every year on November 21;
A traditional pilgrimage and popular festival commemorating a vow the city made to the Virgin Mary against the terrible plague epidemic of 1630.
A pontoon bridge laid over the Grand Canal for the occasion facilitates passage from the St. Mark's area. Scheduled are guided tours of the church and its works of art.
Traditional votive and Venetian specialty banquets will be set up for the occasion.
It is a much-loved event in the city by Venetians and pilgrims who come from all over to thank the Virgin Mary for some miraculous healing. It is a festival with little tourism, so it is a good opportunity to feel part of the true Venetian community.
And will you participate in it?