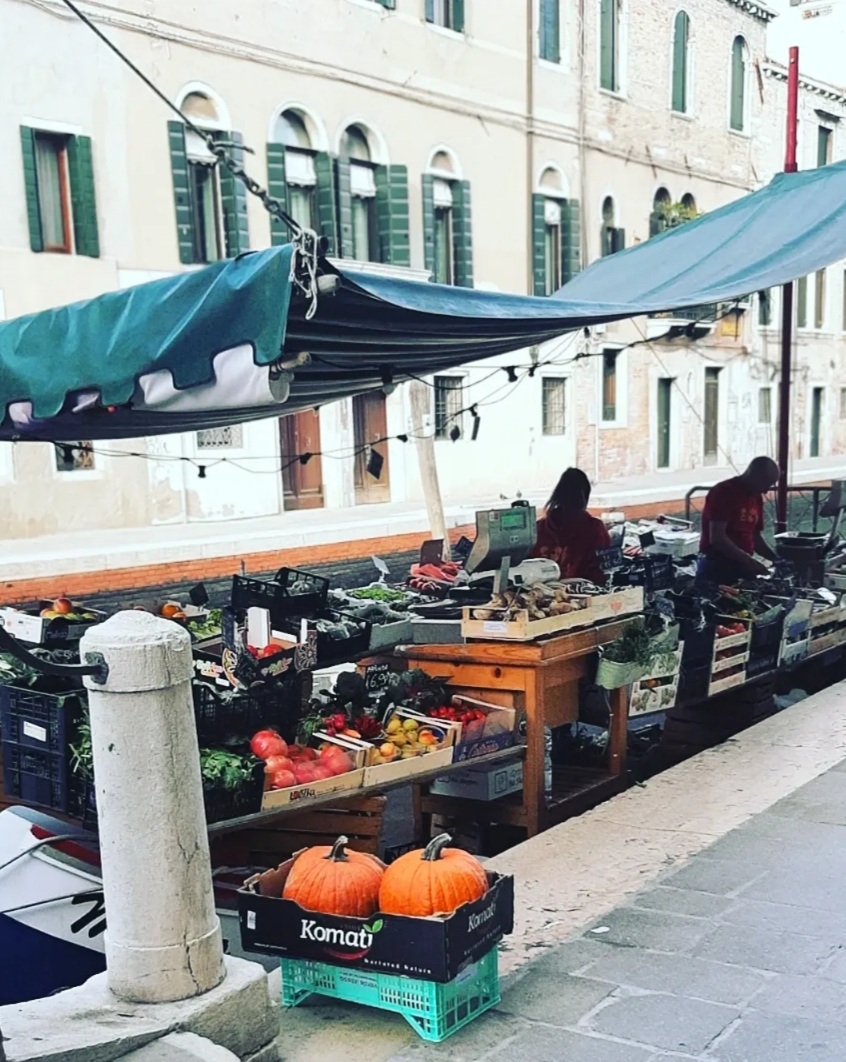 Fruit and vegetables by boat
Venice as we well know gathers many interesting attractions, but in the Dorsoduro sestiere in the direction of Accademia we find Campo San Barnaba.

A quiet, charming square, dominated by the neoclassical Church of San Barnaba that boasts of its Istrian stone facade, in fact the campo has been used several times for film sets, unfortunately in the past it suffered numerous fires and in 1810 at the height of Napoleonic rule it was permanently suppressed and later reconverted to a permanent exhibition space dedicated to Leonardo da Vinci's machines.
The Venetian atmosphere is not lacking when at the foot of the Ponte dei Pugni, in the Rio di San Barnaba we encounter "La Barca," a real floating fruit and vegetable store, beloved by residents and tourists alike.
Founded about 65 years ago by a gentleman from Chioggia, after closing for a short time the management passed to local and extremely kind staff;
Over time the advantage of local products at km 0 has not changed.
A special souvenir for tourists, a guarantee for residents.