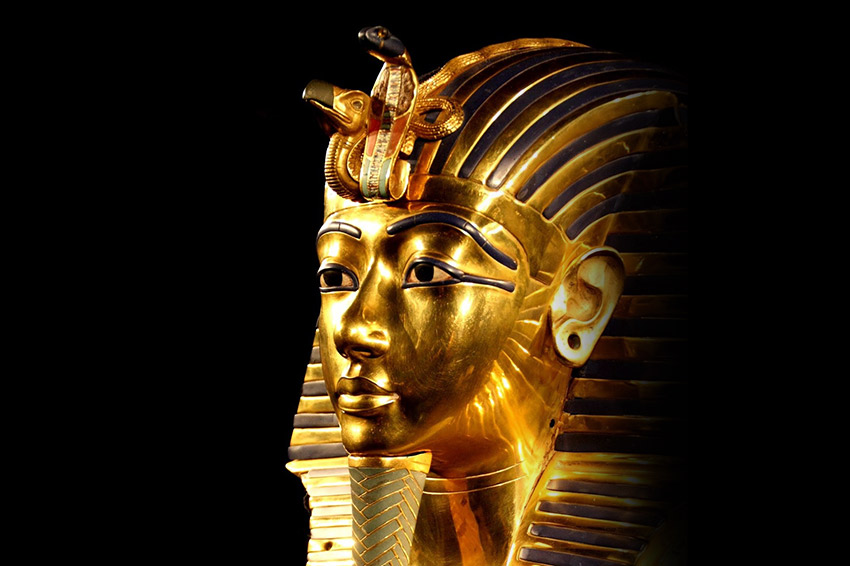 Discovering the tomb of Tutankhamon
Still many mysteries surround this ancient and young pharaoh who ascended the throne at the age of nine, and Howard Carter, a British archaeologist, has unraveled some of them.
Pharaoh's death occurred in 1323 B.C. on the eve of his 19th birthday, and the mystery deepens upon the discovery of the royal mummy, which is fragmentary with injuries in the left side; The body has injuries to the arm, missing left pelvis and an exposed fracture in the leg, which was later filled with resin during embalming. A traumatic event therefore appears to have affected the young pharaoh, causing his death. The fact that Tutankhamun's shoulder bones and head remained intact suggests death by crushing injury rather than an accidental fall, so an accident or death in combat also seems plausible (the injuries are consistent with being partially run over by a war chariot wheel).
After many, many years, ancient Egypt still fascinates the world, and Venice is back in the spotlight with the Palazzo Zaguri dedicating five floors of content-rich exhibits to celebrate a century since that distant Nov. 4, 1922, a crucial date remembered as the official moment of the discovery of Tutankhamun's tomb in the Valley of the Kings; a section of the exhibition is in fact in memory of Howard Carter.
The exhibition arranged in 36 rooms, will be available from Oct. 29, with all its richness and spectacularity hundreds of original artifacts will be on display, some of which will be world premieres.
Palazzo Zaguri is located in Campo San Maurizio, the exhibition will be available to the public from Monday to Friday h 11am-6pm / Saturday Sunday and holidays h 10am-7pm.
Audio guides and two virtual experiences will be provided included in the price to make the visit complete.
https://italmostre.it/tutankhamon (tickets available from Oct. 5 €16 adult, €14 reduced)