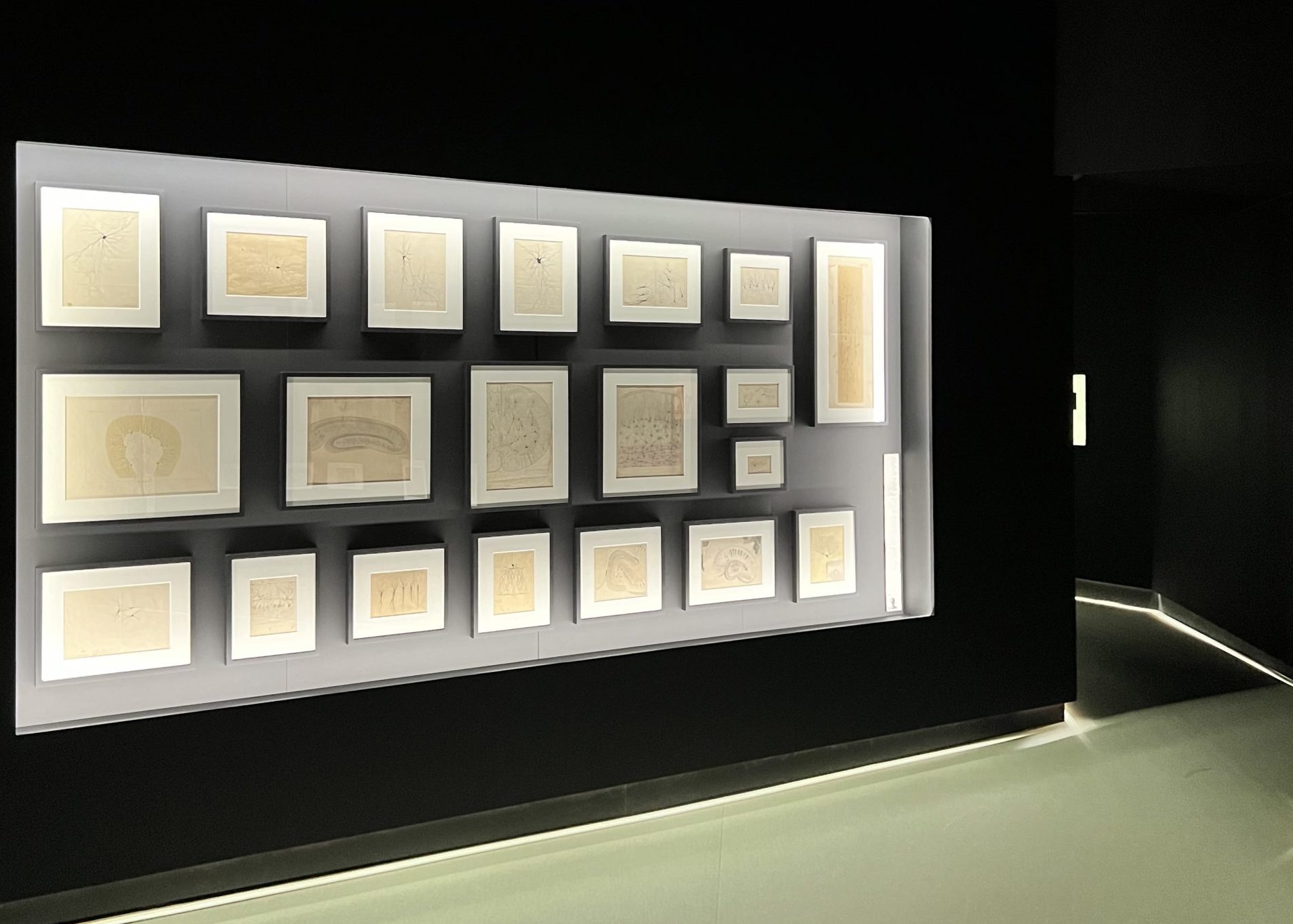 Human Brains – Fondazione Prada
Fondazione Prada's initiative dedicated to neuroscience, "Human Brains," surveys different fields: from neurobiology to philosophy, from psychology to neurochemistry, from linguistics to artificial intelligence. Through a convergence of diverse scientific approaches, the human brain is examined in the plural-as expressed by the title-to underline its intrinsic complexity and the irreducible singularity of each individual.
The exhibition "It Begins with an Idea," curated by Udo Kittelmann in collaboration with Taryn Simon, is the latest manifestation of "Human Brains." This project is the result of an intensive investigative process, undertaken since 2018 by Fondazione Prada with the support of a scientific committee, in the field of neuroscientific studies. It serves as a multidisciplinary attempt to understand the human brain, its layered functions, and its centrality to human history.
A labyrinth of vitrines and monitors unfolds across the two floors of Ca' Corner della Regina. Artifacts, documents, paintings, and other historical objects or their copies and facsimiles, encode centuries of attempts to understand the human brain. These are challenged by the words of fiction writers who call them forth, expanding the boundaries of our investigation scope, as well as revealing latent social, political, and personal histories.
Ca' Corner della Regina, Santa Croce 2215, 30135 Venice
Opening hours: Every day, except Tuesdays (10 a.m – 6 p.m)