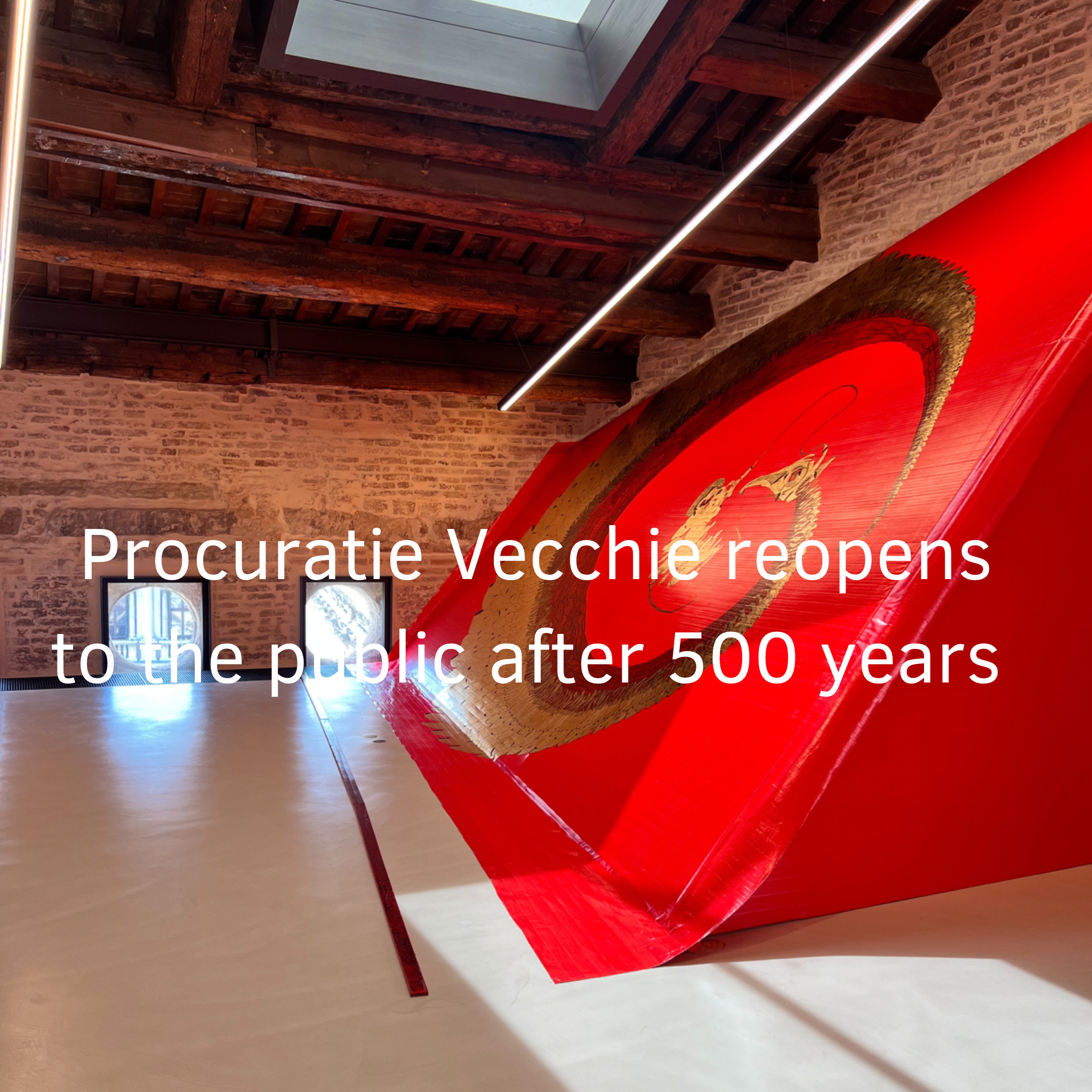 Procuratie Vecchie in Venice reopens to the public after 500 years
For the first time in 500 years, the Procuratie Vecchie have been opened to the public. Tourists and Venetians can discover the challenges that vulnerable people face, the social impact of The Human Safety Net programs and how they can help, through an interactive journey.
Originally Procuratie Vecchie were a place of political power of the Serenissima, designed in the sixteenth century by architects Bartolomeo Bon and Jacopo Sansovino to house the Procurators of San Marco, the highest office after the Doge. Today it is open to the public after a complex restoration work that lasted 5 years, commissioned by Generali and curated by the architect David Chipperfield. The heritage of the building, one of the masterpieces of Venetian architecture of the sixteenth century, called to a new social purpose, has been unveiled and enhanced. The building with over 500 years of history, which extends along the entire north side of the square, from the Clock Tower to the Correr Museum, will be the home of The Human Safety Net foundation: the initiative, active worldwide, which aims to unlock the potential of vulnerable people so that they can improve the living conditions of their families and communities.
The third floor of the building houses the exhibition "A World of Potential", halfway between a museum of science and technology and an anthropological experience, which offers visitors the opportunity to understand and connect with their own potential, exploring the strengths of one's character, and to see the best qualities in other people.
Tickets can be purchased on thehumansafetynet.org website
OPENING TIME
The "A world of potential" exhibition space is open from
Wednesday to Monday, from 10:00 to 19:00.
Closing day: Tuesday.