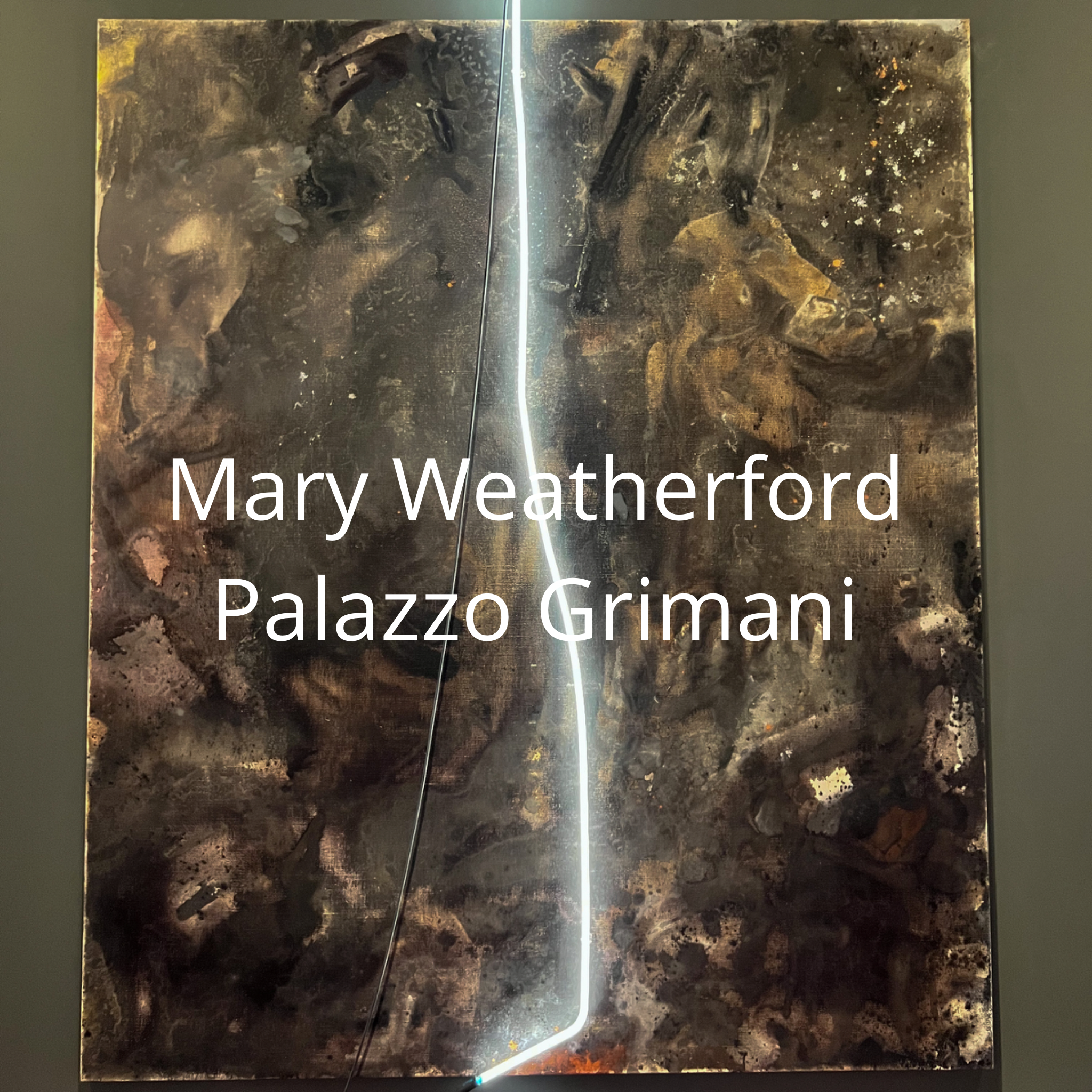 PAINTINGS BY MARY WEATHERFORD INSPIRED BY TIZIANO'S "THE PUNISHMENT OF MARSIA"
Mary Weatherford has drawn inspiration for her new series – exhibited for the first time here in the storied rooms of Palazzo Grimani – from the Venetian master Titian's celebrated painting The Flaying of Marsyas.
In The Flaying of Marsyas, Titian interprets an ancient mythological tale in which the satyr Marsyas rashly challenges the god Apollo to a music contest. As told by the Roman poet Ovid in his epic poem Metamorphoses, Marsyas played a double-fluted instrument called an aulos, while Apollo – patron of the arts – played his lyre. It was agreed that the winner would inflict the punishment of his choosing upon his rival. In Titian's painting, the defeated Marsyas is strung upside down from a tree as Apollo begins to flay him alive.
Because of its significant impact on Weatherford, Titian's painting remained on her mind for many years. It wasn't until early 2021 – at a moment of profound global uncertainty-that she began Te Flaying of Marsyas paintings. Under Weatherford's hand, the stormy color palette and dramatic mythological subject of Titian's late masterwork is abstractly translated into the paintings seen here. Each work is representative of the artist's celebrated "neon paintings," which Weatherford began making in 2012.
The exhibition is designed in collaboration with architect and designer Kulapat Yantrasast, produced by Gagosian, and organized in collaboration with the Veneto Regional Directorate for Museums and the Venetian Heritage.
Palazzo Grimani Museum – Castello 4858 / a, Venice