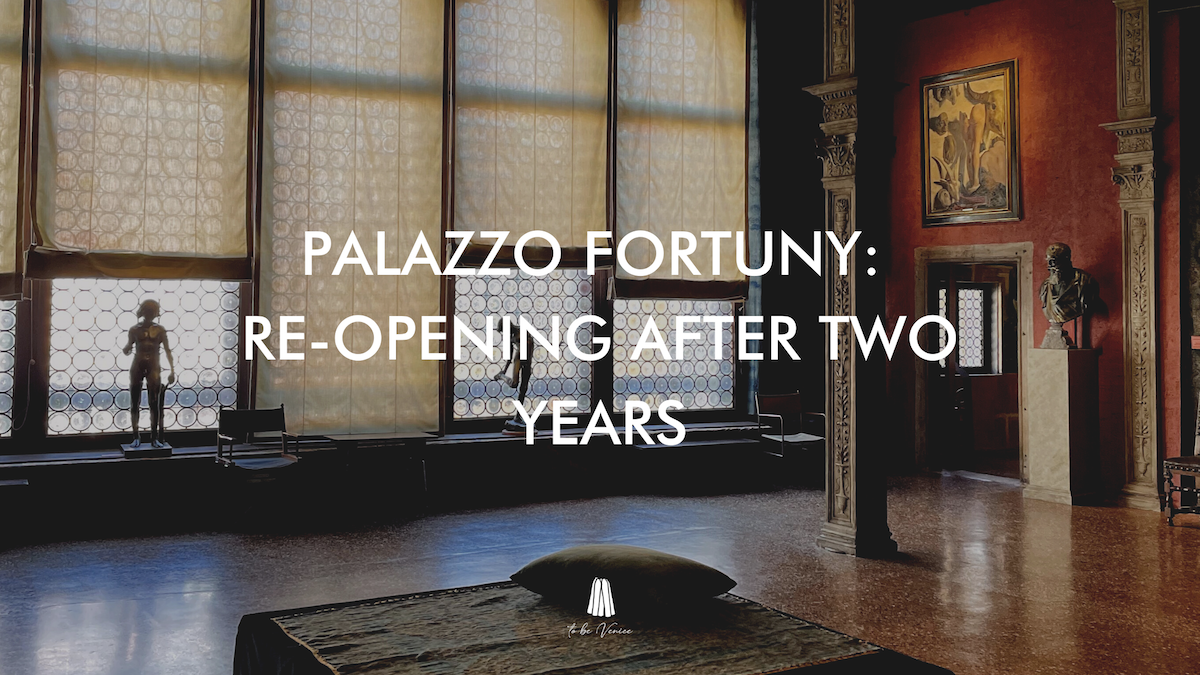 PALAZZO FORTUNY: RE-OPENING AFTER TWO YEARS
Two years after 'Acqua Alta' flooding seriously damaged the Palazzo Peso deli Orfei, Mariano Fortuny's house museum reopened its door to the public.
Mariano Fortuny
A family of artists and collectors, an innate curiosity and a humanist spirit devoted both to creative experimentation and to scientific research helped define the myth of the Twentieth Century Leonardo da Vinci. With his multitude of talents and interests, Mariano Fortuny perfectly embodied the Wagnerian concept of the total work of art, a doctrine underlying all his inventions that were unique combinations of styles and influences drawn upon the past or distant cultures and places but made with the latest and most innovative technologies. Although he was mainly known for his high fashion garments and his fabrics, he was also a painter, etcher, photographer, set designer, creator of electric lamps and furnishing and a theatrical lighting revolutionary. From 1901 to 1934, he registered more than 20 patents in Paris, including the design of the Delphos gown, which he attributed to his wife and muse Henriette Negrin, met in the French capital in 1902, and a new method of printing on textiles he had invented.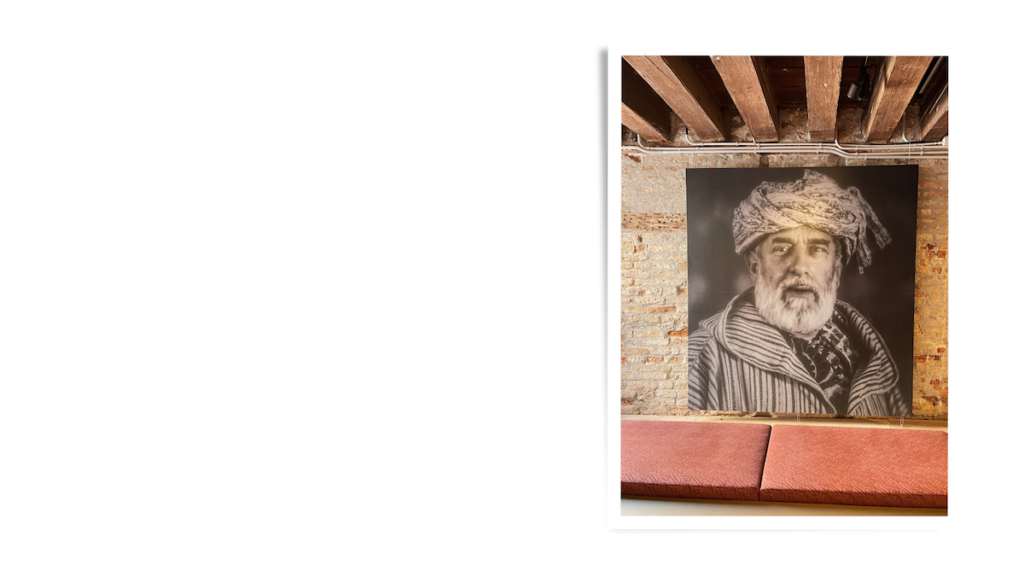 Venice played a fundamental role: it was a cosmopolitan city, where the Western culture met the Eastern one, and thus the perfect homeland for a man who had experienced art and travel since childhood. There Mariano Fortuny and Henriette settled their atelier, a workshop located on the top floor of Palazzo Pesaro degli Orfei – later turned into a museum – in which some of the most extraordinary fashion and design creations of the twentieth century took shape. Their pleated silk dresses, velvet coats and ethnic shawls are the expression of a timeless style, so much so that they can be worn today as sophisticated contemporary garments, without being considered period costumes. The same innate modernity can also be found in the lamps Mariano designed, which are still chosen by international architects and designers as precious pieces of furniture.
Building and history
Palazzo Fortuny dates back to the 15th century when it was built on the orders of Benedetto Pesaro. Over the following centuries this building with its incredible Gothic façade was transformed and extended on several occasions. In 1898 eclectic Spanish artist Mariano Fortuny Madrazo purchased it and restored it to house his collections of art and fabrics. When he died, the Palazzo was bequeathed to the Municipality of Venice which transformed it into a museum in 1975.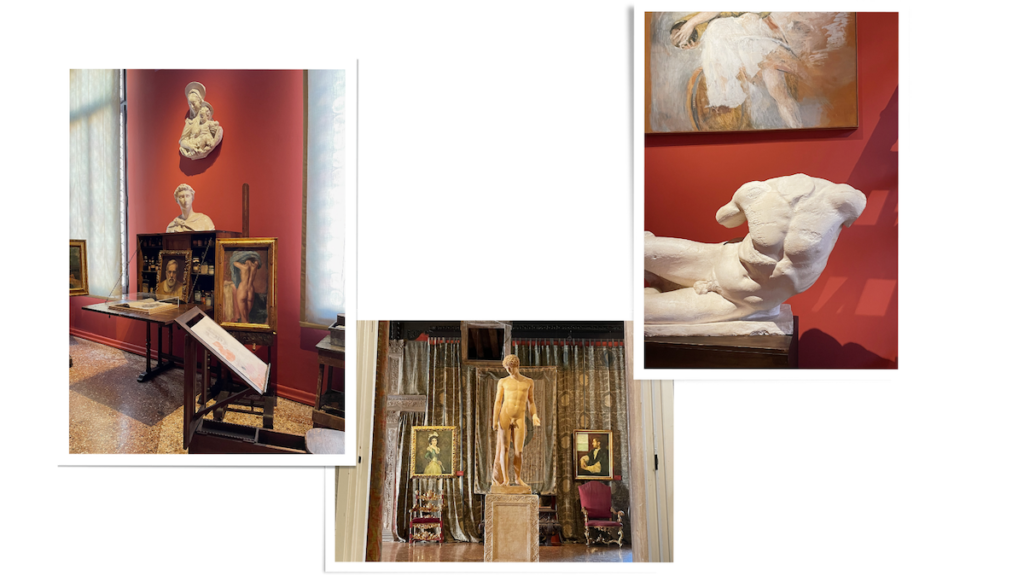 Reopening Fortuny Museum
Two years after 'Acqua Alta' flooding seriously damaged the Palazzo Peso deli Orfei, Mariano Fortuny's house museum reopened its door to the public.The exhibits included paintings, lighting systems, clothes, fabrics, colours and dyes resulting from the genius of Mariano and Henriette, together with photographic archives and items from the personal collection, documents and patents, and works by artists and friends who came to Venice and lived in and found new light in the palace overlooking Campo San Beneto.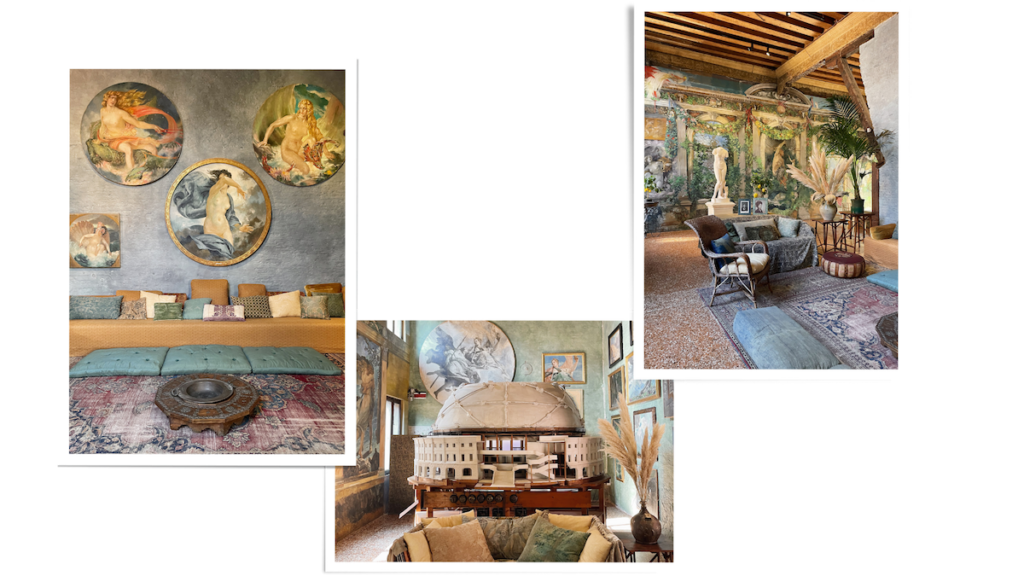 Visiting Palazzo Fortuny means coming into contact with the genius of an artist that made history.