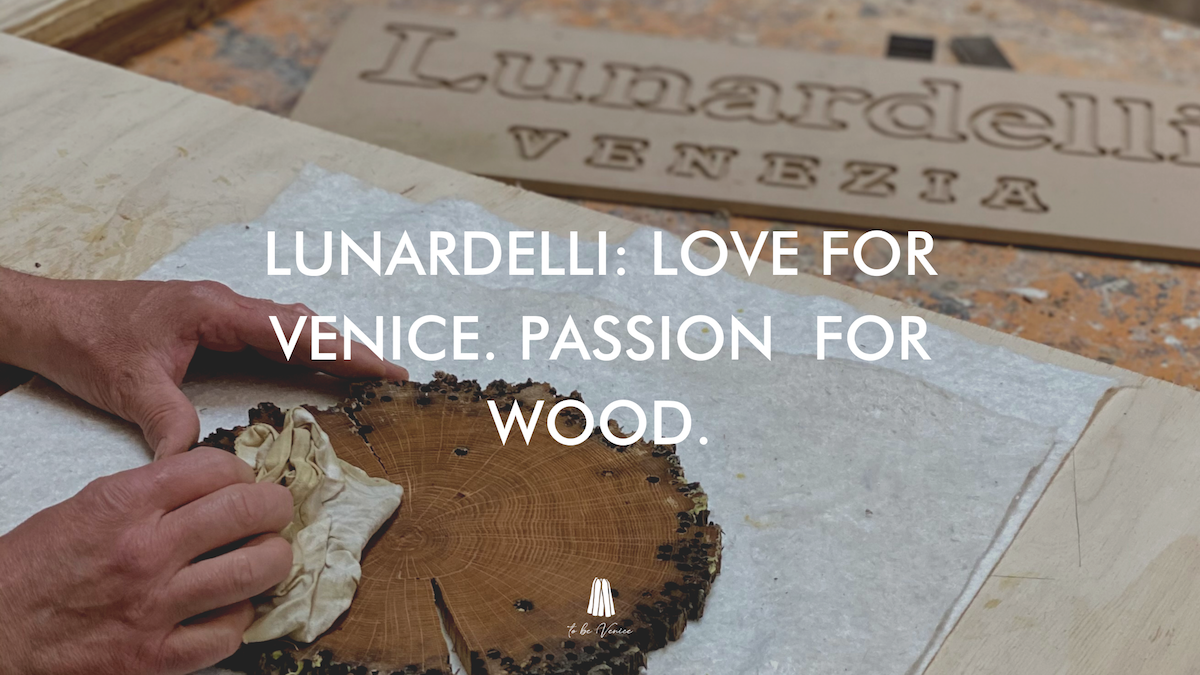 LUNARDELLI: LOVE FOR VENICE. PASSION FOR WOOD.
The ineffable essence of a city that is rebellious yet elegant, cosmopolitan yet absolutely Italian, is captured in the material mankind has used for millennia, from everyday items to masterpieces – meet the Lunardelli brand.
History
Lunardelli Venezia stems from Lunardelli est. 1967, a historical company specializing in woodworking for highly customized construction and furnishing projects. A man of humble beginnings who started working at a very young age, Angelo Lunardelli developed his extensive experience in buildings of great historical value, winning over clients at the heart of Venice and even abroad. His work ethic and boldness allowed him to face any challenge, and now live on in the work of his son and daughter. Thus, Lunardelli Venezia was born with decades of expertise – and with the vision of a new way of manufacturing, so that objects can express the highest standards of Italian craftsmanship, in a scenario of increasingly advanced technologies and demanding markets.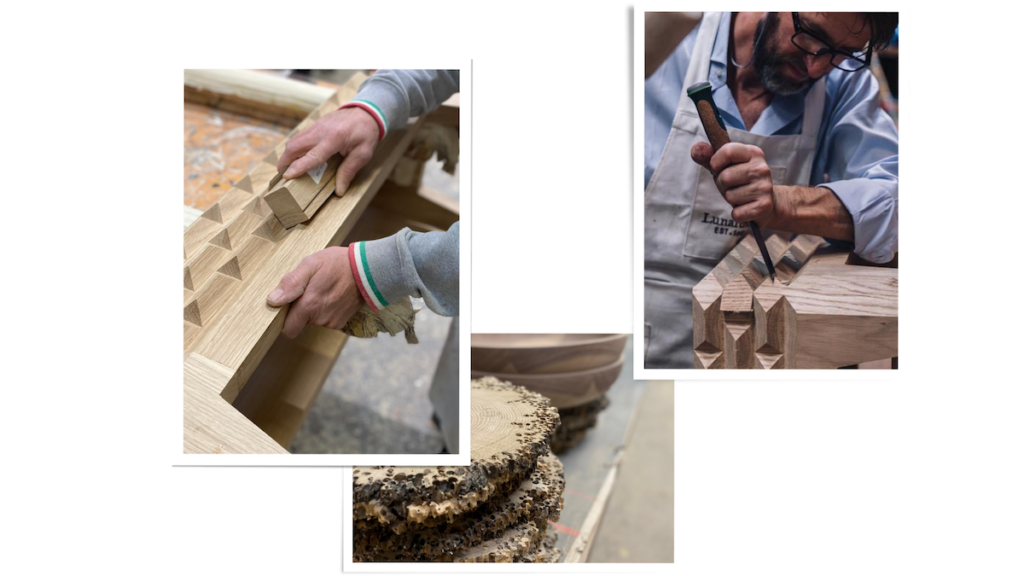 The first collection
During the 2018 Venice Glass Week, Lunardelli Venezia launched its first line of products, dedicated to the union of wood and Murano glass – one of the territory's icons of excellence. The new brand gives the millenary tradition of fine craftsmanship a contemporary reinterpretation, both in form and in methods, collaborating with talented designers, eager to experiment with digital technologies while always upholding high standards of sustainability.
The reason behind wood
Hidden in the foundation of calli and palazzi, wood upholds Venice; it marks the waterways throughout the lagoon, offers boats a harbor, and was a crucial element in the Serenissima's awesome seafaring vocation. Ductile and alive, it is the ideal companion on a journey in search of perfect shape.