CARNIVAL OF VENICE: ALL YOU NEED TO KNOW
Carnival in Venice is the pride of the city and an event which must be experienced at least once in a lifetime. It is also considered to be the oldest carnival in the world. One thing is absolutely guaranteed: If you are visiting Venice during the Carnival, you are about to live an incredible experience.
A Brief History of Venetian Carnival
Carnival in Venice may have its origins in the 12th century, following a military victory that led to spontaneous dancing in Piazza San Marco. It became an official festival during the Renaissance, until it was banned in 1797, due to Napoleon's invasion of Venice and when the Habsburgs took over.
Of course, people being people, the festival did not die out completely, instead it went underground until it was resurrected in 1979 when the Italian government wanted to highlight Venetian culture and history.
Masks – symbol of Carnival
Being a primary sign of a carnival, the mask has an interesting history connected with old Venice traditions.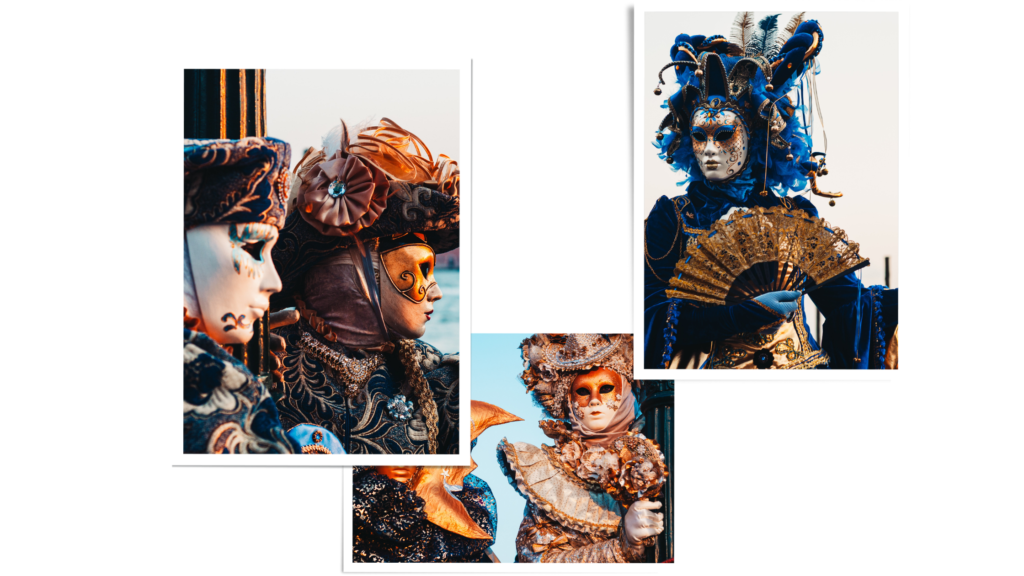 Masks are part of Venetian history, dating back to 1300. For centuries Venice had one of the most rigid and elaborate sets of social classes, and masks were a way to hide one's identity and class.Masks were banned at various times in Venetian history, but all rules related to dress and class (called sumptuary laws) were suspended during Carnivale: so rich and poor could dress decadently, and masks were allowed.
Atelier Marega – symbol of venetian masks
Founded in Venice in 1981, Atelier Marega is one of the earliest and most important contributors to the rebirth of the Venetian Carnival. Atelier Marega is first and foremost a family business, known for the quality and diversity of its production, which makes traditional masks and offers more than 200 historical costumes for rent or buy, along with several accessories such as wigs, hats and coats.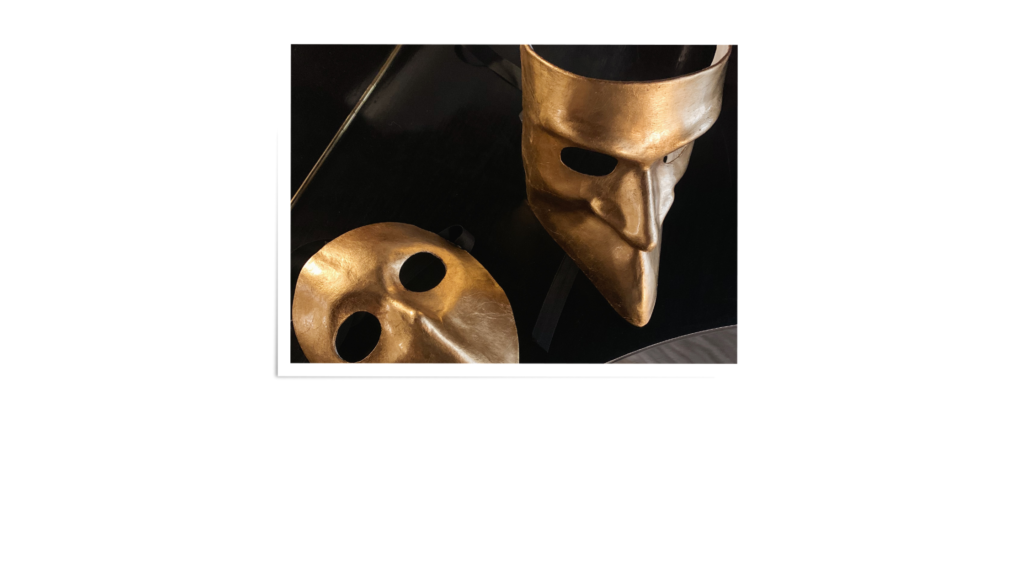 Hand-sewn costumes and respect for traditional mask-making techniques guarantee the creation of original products while preserving the traditional Venetian art that began almost 700 years ago.
Carnival 2022 – Remember the Future
It is time to rediscover the amazement and emotion of the Carnival in the fields and in the streets, with the visionary creativity of artists who renew the future with the emotion of street art.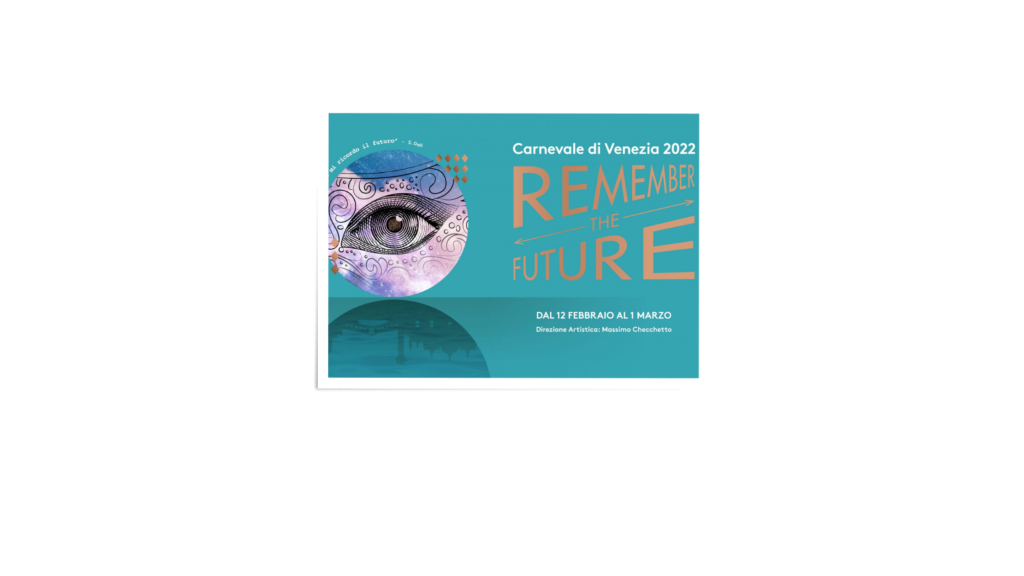 During the weekends of the Carnival, on Saturday 12 and Sunday 13, and Saturday 19 and Sunday February 20, and on weekdays, from Thursday February 24 to Tuesday March 1, a programme of diffused resident performances of music, circus-theatre, and clowning will animate the historic centre, the Venetian mainland, and the islands of the lagoon with their overwhelming extraordinariness.
Venice Ancient City:
Campo Santa Margherita, Campo San Giacomo, Esedra-Castello, Campo San Geremia, Campo San Cassiano, Campo dei Gesuiti, Campo Santa Maria Formosa, and Sant'Elena.
If you want to keep up to date with all the events during Carnival, be sure to check out the official website: