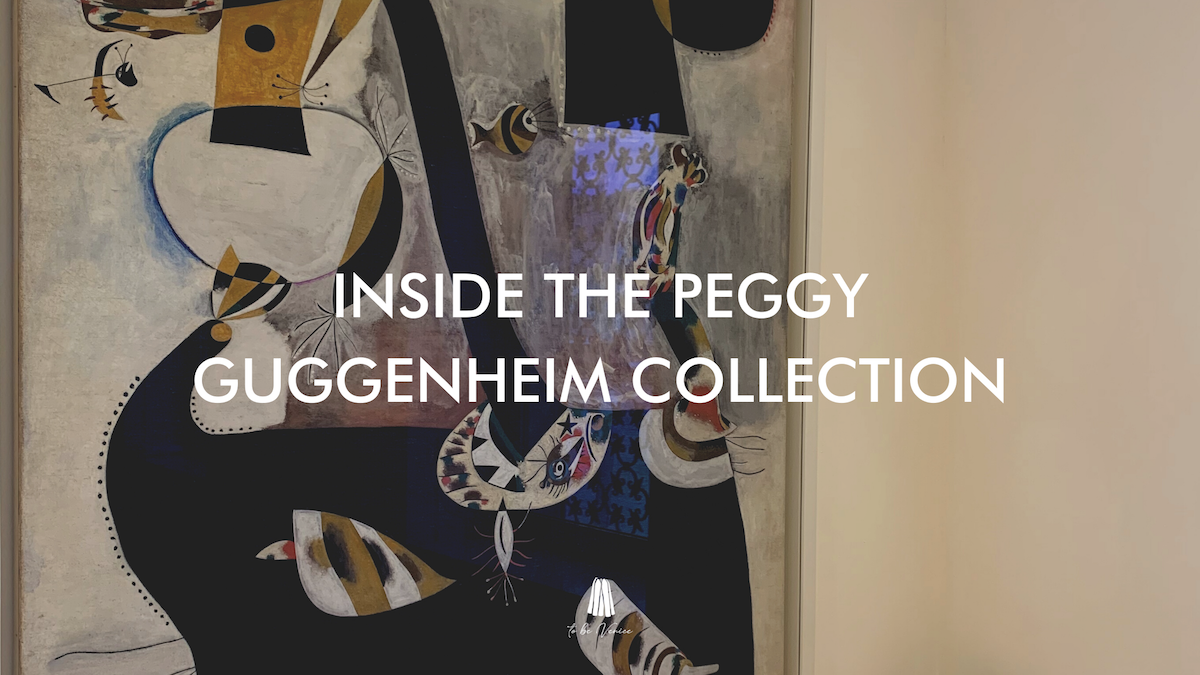 INSIDE THE PEGGY GUGGENHEIM COLLECTION
Peggy Guggenheim Collection – the former home of one of the world's great art collectors and the current home of some of the world's great art. Today's post is dedicated to a fascinating woman that described herself as an "art addict": Peggy Guggenheim (1898–1979).

Short biography
Marguerite Peggy Guggenheim was born in 1898 to a fabulously wealthy New Yorkais family and the niece of Salomon R. Guggenheim who was the founder of the Guggenheim foundation.
In April 1912, Peggy's father died heroically on the SS Titanic during its maiden voyage from England to the United States. In 1919 she inherited a small, in regards to the rest of the Guggenheims, fortune from her father and so in the start of her twenties she was off to Europe, finding Paris and the "lost generation" of ex-pats consisting of none others than Hemmingway and Fitzgerald.
When in 1938, Peggy opened an art gallery in London, called Guggenheim Jeune, she was beginning, at 39 years old, a career which would significantly affect the course of post-war art.
The first show presented works by Jean Cocteau, and the second was the first solo exhibition of works by Vasily Kandinsky in Great Britain, followed by solo shows given to Yves Tanguy and Rita Kernn-Larsen among others.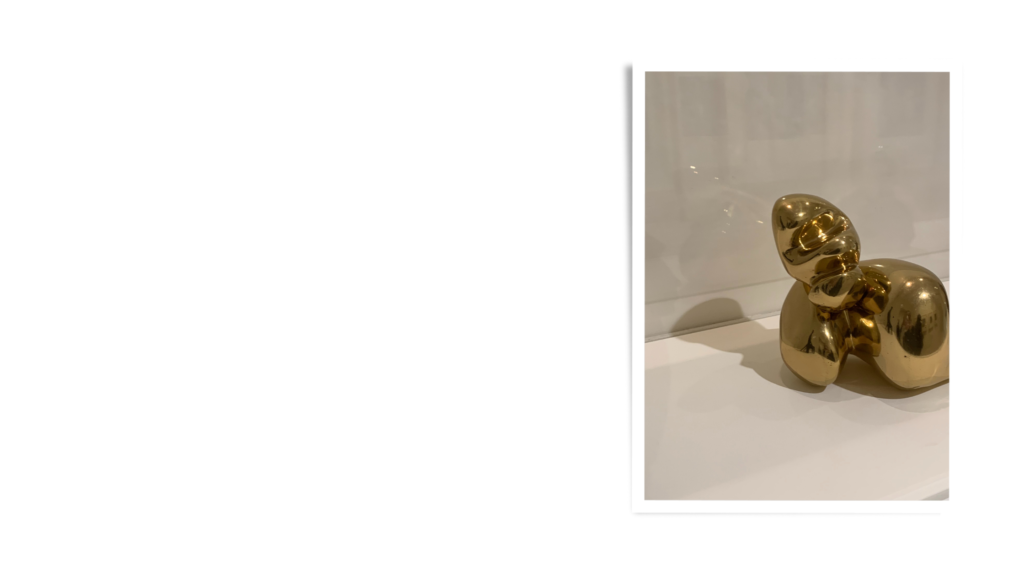 In 1939-40, having abandoned her project for a museum in London, Peggy relocated to Paris and busily acquired works for her collection, resolving to "buy a picture a day." She purchased many masterpieces including works by Georges Braque, Salvador Dalí, Robert Delaunay, Piet Mondrian and Francis Picabia, among others.
In July 1941, Peggy returned to New York together with her children and Max Ernst, who was to become her second husband a few months later.
New York
In October 1942, Peggy opened her museum/gallery Art of This Century in Manhattan, at 30 West 57th Street. Art of This Century consisted of innovative and visually compelling exhibition rooms and soon became the most stimulating venue for contemporary art in New York City. Peggy exhibited her collection of Cubist, abstract and Surrealist art and held temporary exhibitions of leading European artists.
Back to Venice
In 1947, Peggy decided to return to Europe, where she exhibited her collection for the first time at the 1948 Venice Biennale, in the Greek pavilion as the country was at civil war. Peggy acquired Palazzo Venier dei Leoni, an unfinished mid-18th century building on the Grand Canal, where she spent the rest of her life.

Peggy Guggenheim Collection
On the Grand Canal there's a building that will catch your eye because it is one of a kind, a low eighteenth-century structure whose construction has remained mysteriously unfinished. This palace is Palazzo Venier dei Leoni – The Peggy Guggenheim Museum.
The Peggy Guggenheim Collection is one of the most important museums of modern art in Italy for European and American art of the first half of the 20th century. Opened in 1951 by the niece of Solomon R Guggenheim, wealthy American industrialist and art collector, the museum presents Peggy Guggenheim's personal collection of 20th century art, masterpieces from the Gianni Mattioli collection, the Nasher Sculpture Garden, as well as temporary exhibitions.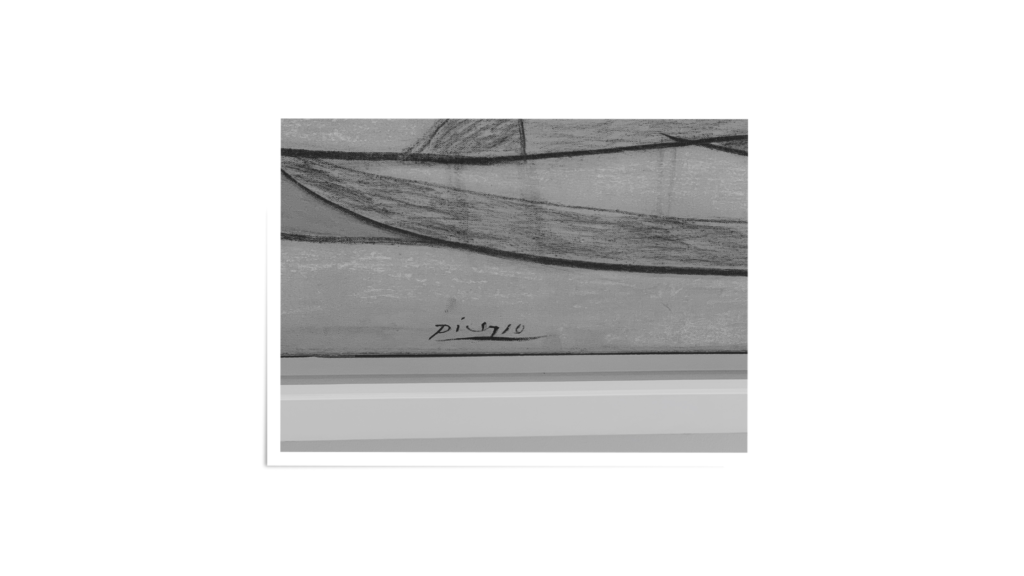 Collection
The first pieces that will later become the founding collection for the museum in Venice belonged to what we would call today international modernism. This includes pieces by Pablo Picasso, Joan Miró, Salvador Dalí and Paul Klee among the others.
Today the Peggy Guggenheim Collection includes pieces by both European and American artists, including pieces from the major modernist movements such as Surrealism, Cubism and Abstract Expressionism, styles that at that time did not hold particular importance and that were even classified as "degenerate art" by the Nazi regime.
While in the museum, you must visit the garden – full of sculptures worth seeing. Here you can also find the tomb of Peggy Guggenheim and the tombs of her beloved babies (her dogs).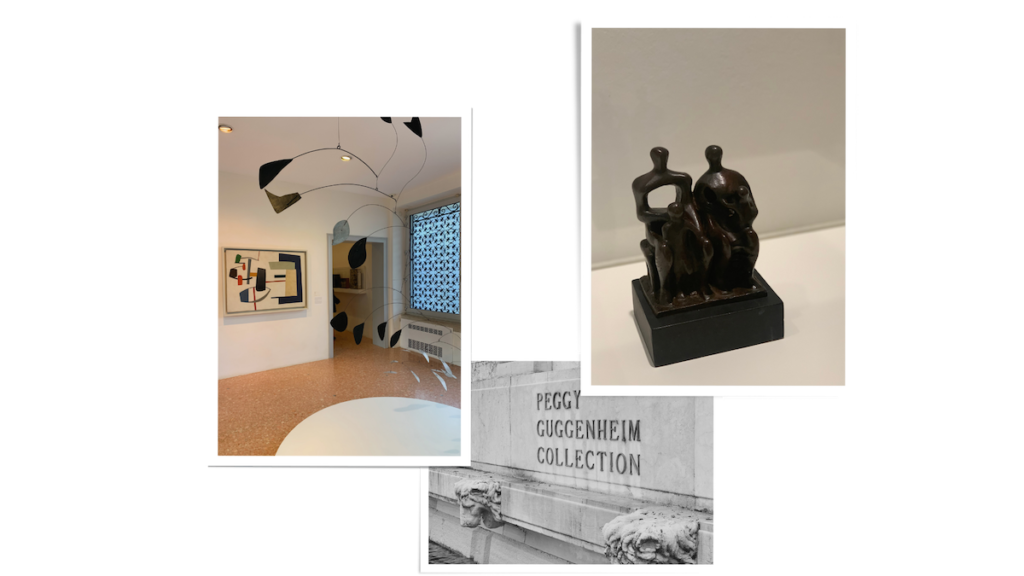 Sources: https://www.guggenheim-venice.it