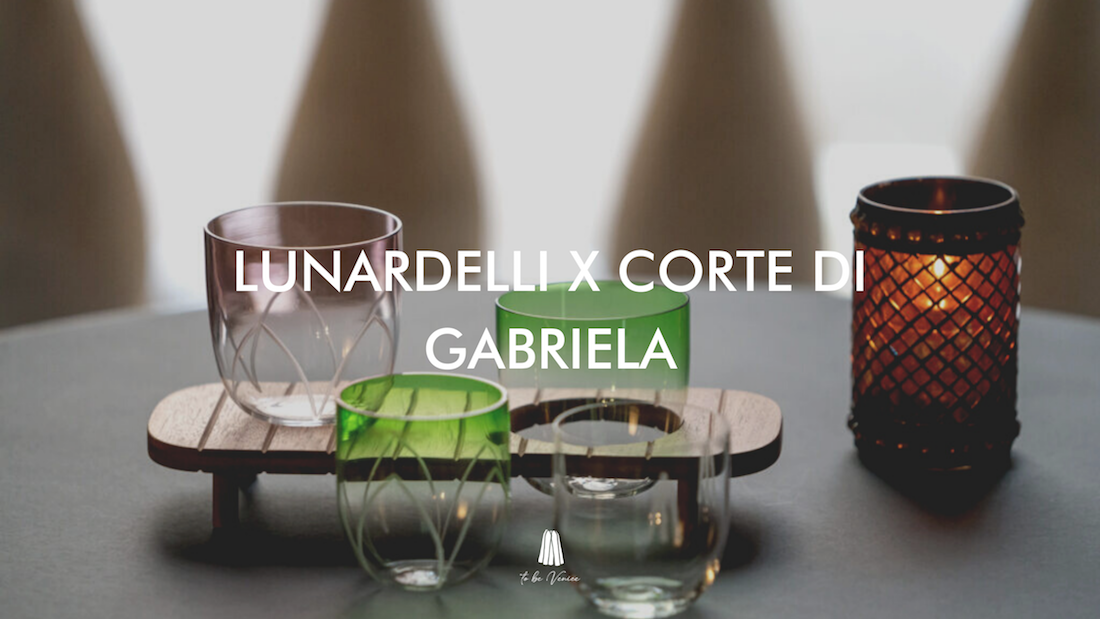 Lunardelli x Corte di Gabriela
The contemporary design by Lunardelli joined Corte di Gabriela for the exhibition of Venice Fashion Week 2021
On the occasion of Venice Fashion Week, Lunardelli Venezia, the historical wood design company, opened on October 21, 2021 the exhibition of its most precious creations in our hotel – Corte di Gabriela.
For the first time Lunardelli Venezia dressed up the rooms of Corte di Gabriela – a 19th century residence that once belonged to Mariano Fortuny and is now a 4-star Luxury Boutique Hotel and Loft.
A perfect fusion of antique and contemporary, at Corte di Gabriela the original interior elements, such as the frescoes, the fireplace, the wrought iron-rimmed windows, the exposed beams and the typical Venetian flooring, are complemented by Lunardelli objects.
The exhibition is an opportunity to get to know a brand that expresses the soul of Venice and the high quality of Venetian craftsmanship, in an unmistakable context combined with the welcoming pleasure of a home as only at Corte di Gabriela can be experienced.
About Lunardelli
Lunardelli Venezia creates fine objects that express Venice's soul in all of its facets. It pairs wood and other precious and traditional materials to re-interpret the island's historical know how, amplifying its potential with a modern approach to design and production.